Results
We work with you on a personal level to determine the best solutions for your unique needs, then leverage our seasoned expertise to achieve the best possible results.
Relationships
We are your trusted partner in success. Our firm is large enough to offer a full range of professional services at a fair price, but small enough to give you the individual attention that you deserve.
Relief
Rest assured that when a need arises, our firm is ready and capable to handle everything for you so you can focus on what matters most to you.
Our History
Founded on the simple idea of helping others navigate complex tax code and accounting standards, we've been evolving for more than 30 years into the team we are today. With broad vision and detailed knowledge, we've spent every day since 1984 becoming experts at helping you build the staircase to your dreams.
Our Mission
Tame the Pandora's Box of money management. Take the financial monster you've imagined and help you see it as the key to your future that it really is. It's our mission to help you realize that once you understand your money you open doors that you never even knew existed.
---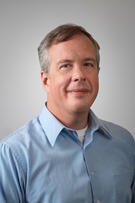 Shawn Hermanson
Shawn is a Certified Public Accountant and trusted advisor in helping business owners streamline operations with tax-efficient strategies. From small business owners to companies pursuing mergers and acquisitions, Shawn is an expert in helping businesses of all sizes save money on daily operations. Shawn enjoys relaxing on the lake and taking in the nature.
Phone: (763) 780-0878
Email: shawn@cpamn.net
---
Tracy McKnight
One of our in-house QuickBooks Pro Advisors, Tracy has 10+ years of experience with small business consulting and tax preparation. Tracy recently became a Certified Public Accountant and is a proud graduate of UW River Falls with a Bachelor's degree in Accounting. Tracy enjoys her new farmhouse with her family.
Phone: (763) 780-0878
Email: tracy@cpamn.net
---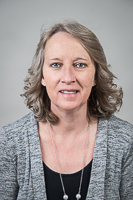 Barb Leitner
Barb is an authority in advising small businesses. With over 25 years in small business consulting and tax preparation, Barb has answers to all your toughest questions and solutions to your most complex financial problems. Barb enjoys fishing and spending time up north at her cabin.
Phone: (763) 780-0878
Email: barb@cpamn.net
Visit Barb's Linkedin Page
---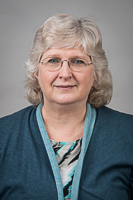 Sandra Dammar
With over 20 years of experience in small business consulting, Sandy is an expert staff accountant. She loves helping our customers prepare for getting maximum returns on taxes, and is one of our QuickBooks Pro Advisors. Sandy enjoys family time at her cabin with her newly acquired Kitten.
Phone: (763) 780-0878
Email: sandy@cpamn.net
---
Tania Holcomb
Tania is driven and easy to work with. As a staff accountant and CPA, she is passionate about helping our customers achieve their financial goals through timely tax preparation, accurate bookkeeping, and expert small business consulting. Tania enjoys spending time with her hockey playing daughter.
Phone: (763) 780-0878
Email: tania@cpamn.net
---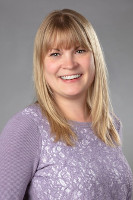 Alison Lindstrom
Alison has over 7 years experience and knowledge in tax return preparation, retirement planning and small business consulting. She also has experience in Trust and Estate tax returns. Alison enjoys making memories with her daughter, on the boat and at the beach.
Phone: (763) 780-0878
Email: alison@cpamn.net
---
Amy Spiess
Amy is an individual income tax specialist.  She has over five years in tax and payroll preparation.  She also supervises the Administrative team at H&L making sure our day to day tasks are accomplished. Amy enjoys travelling as much as she can with family and friends.
Phone: (763) 780-0878
Email: amy@cpamn.net
---
Anna Vernier
Anna started out as our friendly receptionist, who completed the individual income tax course and was promoted quickly to a tax preparer and payroll specialist.  She loves the MN Vikings and never misses a game.
Phone: (763) 780-0878
Email: anna@cpamn.net
---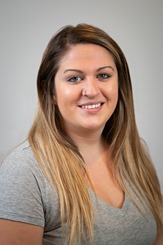 Kelli Herr 
Kelli is our Administrative Assistant greeting you at the front desk and answering your phone calls.  She is a welcomed addition to our team.  Kelli is an avid dog lover and has a Husky named Meeka.